Tullio Vietri
The
40s/'50s
The
40s/'50s
These are the last years of the two decades of the fascist period, of the Second World War and the Resistance, of the first post-war period and of reconstruction. For Vietri, these are years of training and experimentation, of maturing ethical and aesthetic choices.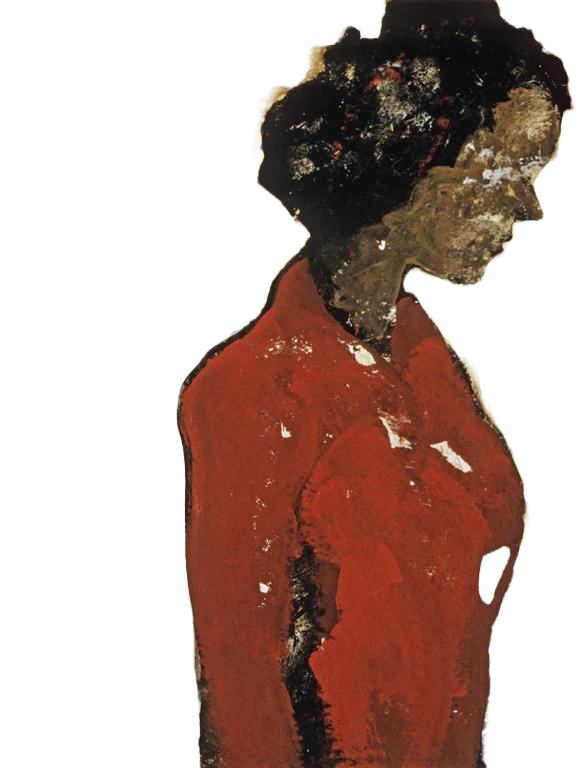 The long formative-experimental path began with his arrival in Bologna in 1938, where, at a very young age, he met his first maestros, the painters Pietro Pietra and Otello Mombelli. In the following years he encountered Nino Bertocchi, Enrico Protti, Carlo Corsi. He later attended Augusto Maiani's studio for five years and Ilario Rossi's Scuola di Nudo (School of Nudes) in the years of the Accademia between 1947 and 1952. His painting production, which from 1943 onwards accompanied the period of secondary school, universitary and academic studies, progressively evolved through the systematic study of the great figurative masters, from Giotto to Masaccio, Leonardo, Michelangelo, Tintoretto, Velasquez and Goya.
Then, in the 1950s he kept studying modern and contemporary artists, from Cézanne to Picasso, De Chirico, Morandi, Mondrian, Sironi. At the same time, he continued broadening his horizons from the specific historical-artistic to literary and critical-literary, philosophical, aesthetic, historical, sociological, psychological and linguistic knowledge.
Early Drawings
Between the end of the 1940s and the beginning of the 1950s, Vietri's research was aimed at overcoming veristic or impressionistic naturalism. Drawing essentiality and rapid, thickened pictorial drafting are the results of this phase of research that begins with an in-depth investigation of the iconography of the great ideal maestros of the Middle Ages (Giotto, Ambrogio Lorenzetti, Giovanni Pisano) and the Renaissance (Masaccio, Michelangelo, Leonardo, Titian, Tintoretto), resulting in a vast series of ink drawings, sanguine, and wax pastels.
Gallery
The 1950s were still years of training, but above all years of experimentation, of searching for his own stylistic and thematic signature, which was already outlined in the second half of the decade when his pictorial research focused on the observation of social reality in its focal element, the post-war reconstruction.
The oil painting of the youthful years leaves space to tempera paintings, which over time will evolve into the mixed technique of collage, tempera, acrylics on paper/hardboard.
Events & News
News and information on new events related to Tullio Vietri and ongoing activities within the Atelier.
Highlights of special moments, near and far.