Tullio Vietri
The
'60s
Gli Anni '60
These are the years of the economic boom, in Italy and in the western world.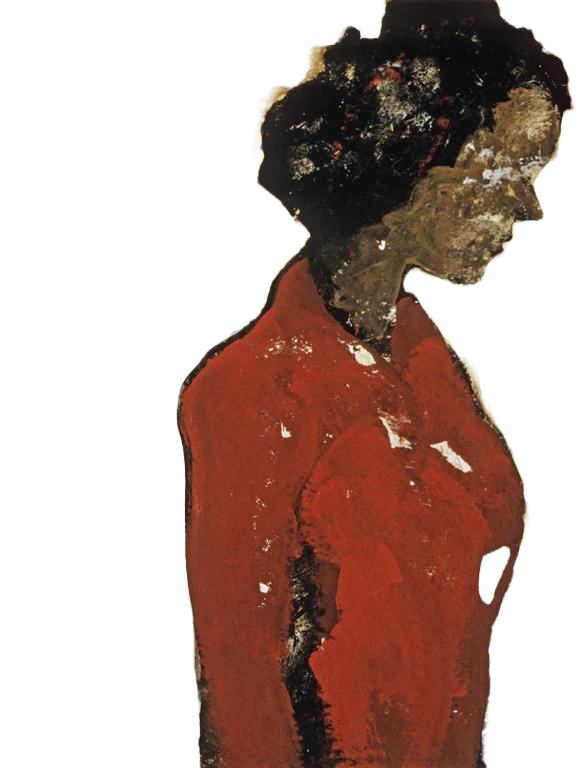 These are the years of the mass conquest of wellbeing and easy optimism. In reality, they are years of great transformations that see the image of cities and countryside profoundly change as a result of industrialisation, urbanization, motorisation, and advertising communication, now also present in cinema and television.
Facing stereotyped representations of consumer society, Vietri's works offer a critical reflection and sound the alarm on the negative consequences of uncontrolled economic development. In his works appear people with pensive faces silhouetted against smoky backgrounds, chipped walls where truncated inscriptions evoke political facts and collective events, shared myths and advertising slogans, bare trees crossed by electric wires, semi-dark urban landscapes and large suburban roads that seem to run through landfills.
Polesine and countryside
(Wax) drawing and black and white painting (tempera) are a constant in Vietri's artistic production: studies, notes, diary, but also a specific expressive choice to represent particular themes such as the floods in the Po delta and the padano-venete countryside.
Events & News
News and information on new events related to Tullio Vietri and ongoing activities within the Atelier.
Highlights of special moments, near and far.